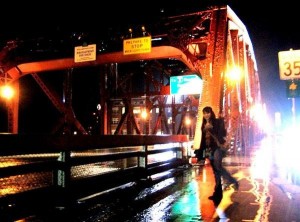 Her name is Juliana Ereno, but you can call her Jewels. She was raised on a tropical island, enjoys road trips and loves to create awesome visuals. Graduating from the Art Institute of Portland in 2011, Phoogoo found Jewels at the portfolio show and fell in love with her colorful talents. Jewels took the time to answer these highly cognitive questions, please enjoy:
What is your favorite karaoke jam? Dyer Maker (Led Zeppelin)
What is your addiction? Currently, I've been obsessed with playing my electric piano.Aside from that, I love authentically ethnic food.
What's your favorite color? It is turquoise these days.
Blended or on the rocks? Blended, please.