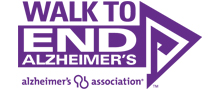 On Sunday, approximately 4,000 people showed up in Pioneer Square to participate in the Walk to End Alzheimer's. The event was co-hosted by Felicia Heaton of KEX and K103 and Gavin Hoffman. Ron Wyden. Oregon Senator, Ron Wyden spoke at the event DJ Hasselhoff provided the tunes to rev the walkers up. This is the second year Phoogoo has supported the Alzheimer's Association event and we look forward to next year.
The 2011 Oregon Chapter Goals:
4,300 registered walkers
Each walker would represent 18 of the 76,000 Oregonians who currently have Alzheimer's disease.
350 teams
Each team would represent 389 Oregonians who are caregivers for someone with Alzheimer's.
$433,000 in cash contributions
From walkers, donors and sponsors.