WordPress Development
Word up. We love this CMS and you will too.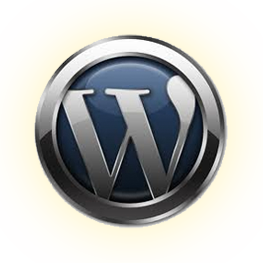 WordPress has arrived and we're here to share the benefits with our customers. We're able to offer web site solutions that are powerful, scalable, easy to maintain and search engine friendly thanks to this open-source content management system. Far from being just a blog software, WordPress is an elegant solution that is always being improved by a massive open source community.
Advantages of WordPress
Updates are a snap
There is a short learning curve to WordPress. With a little training and guidance you and your staff will be able to manage content, change navigation, update your blog, post news and press releases and anything else you want to take control of.
Do more with your content
With WordPress you can manipulate content in a variety of ways to create dynamic functionality within this site. Create news feeds, animated jQuery elements, dynamic pages and more.
Extend your functionality.
There are thousands of plugins to enable you to extend the functionality of your web site. Store locators, social media integration, dynamic forms…if you have a feature in mind chances are there is a plugin for that. If not, we can custom create one.
It's search engine friendly
WordPress' pages and posts are built in a way that search engines like. Create SEO friendly URL structures, headings, tags, and other optimization features make WordPress sites well suited to being found through organic searches.
It's here to stay
WordPress has been in existence since 2003 and has been downloaded 32.5 million times. It is used by 14% of Alex's top 1 million web sites. Unlike other CMS's that eventually die out and have to be completely thrown away, there is a huge community of users supporting the ongoing development of it.
It's free
Did we mention you don't have to pay for it. That's the power of open-source baby!
Wikipedia Article on WordPress